OUR RANGE OF SIGNAGE & LABELLING PRODUCTS
WE ALSO DO COVID-19 SIGNAGE
Custom Industrial Signage and Labelling Specialists
Signs of Safety has been servicing Australia's industrial, manufacturing, mining and building industries for over 20 years. Our simple approach to business has allowed us to deal with some of Australia's largest companies in a wide number of industries. Whilst we service the requirements of the large, we also understand the desire of smaller businesses and their need to comply to legislation and keep production moving forward.
Whatever type, size or quantity of signage you require, contact us today to receive your free onsite quote.
free onsite quote
Larger Orders
Need to place a large order? This is our specialty. We're well versed in producing large run orders. Larger orders receive pricing discounts too. The larger the order, the greater the discount. Click 'read more' to receive a quote on your sign requirements.
Guarantee
We guarantee that you will be completely happy with your order or we will replace the goods, free of charge.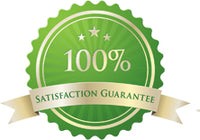 Mission Statement:
Here at Signs of Safety, our mission is to meet and exceed our customer's expectations by satisfying their signage and labelling requirements whilst providing an exemplary level of service.
Contact Signs of Safety Today
Get in touch with us or fill in our enquiry form below to receive a quote on your custom signage order.
Phone:
1300 982 719
Email:
info@signsofsafety.net.au